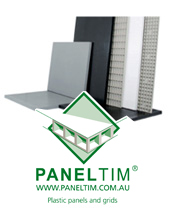 Paneltim
(Belgium)
A lightweight, sandwich panel with an internal honeycomb cell structure makes Paneltim panels rigid in both length and width and easily fabricated.
The hermetically sealed internal cells provide exceptional thermal and acoustic properties.
Paneltim panels are hygienic and suitable for corrosive environments. The panels are 100% recyclable.
Change the way you work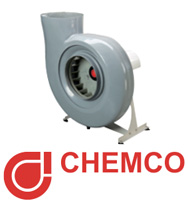 Chemco
(China)
The ideal exhaust fan, Chemco plastic fans are designed to give you efficient, reliable service in the most demanding environments.
These fans have superior corrosion chemical resistance qualities. They are robust in construction and guaranteed to provide years of trouble-free, energy efficient
and economical performance.
Delivered on time, every time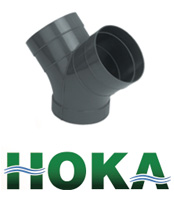 HoKa
(Germany)
Injection-moulded polymer ventilation duct and fittings are available in a large range of sizes and materials.
HoKa's patented manufacturing guarantees dimensional accuracy and ease of installation, reducing the need for customised fabrication.
Available in PVC, PP, PPs HDPE and PVDF, HoKa plastic fittings are suitable for all exhaust and ventilation systems.
A moulded fitting for every job